Audi Tire Center in Fall River
Tire Center at Audi Fall River
When you need tire services for your Audi, there is no better place to go than our Tire Center at Audi Fall River. With our professional Audi tire services, you'll always receive expert care and tire replacement services specifically designed for your Audi vehicle. No one knows your Audi tire needs like the experts in our Tire Center, where we stock Audi-engineered tires in all the popular styles and grades for Audi vehicles. We also back our tire services with special warranties, including road hazard coverage if anything happens to your new tires.
For all your Audi vehicle needs, trust the experts at your local Audi dealership in Fall River, MA.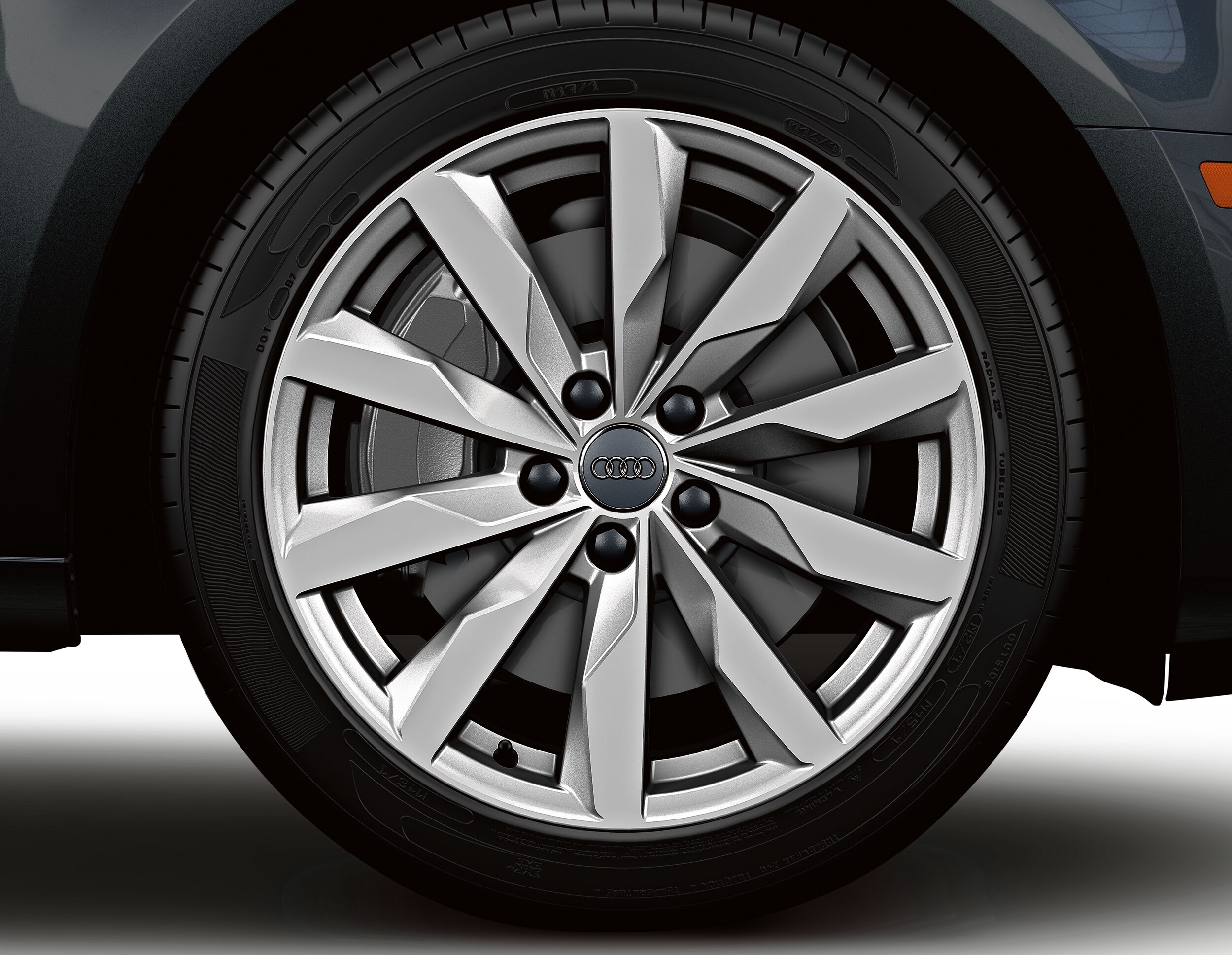 Engineered for Your Audi
Audi Original Tires are specially formulated for your vehicle's specifications to deliver optimum ride comfort, performance, and longevity. You'll find various brands suitable for your Audi vehicle, but only those marked with an "AO" or "RO1" on the sidewall are guaranteed originals. Let our factory-trained technicians handle all the work for a job done right every time.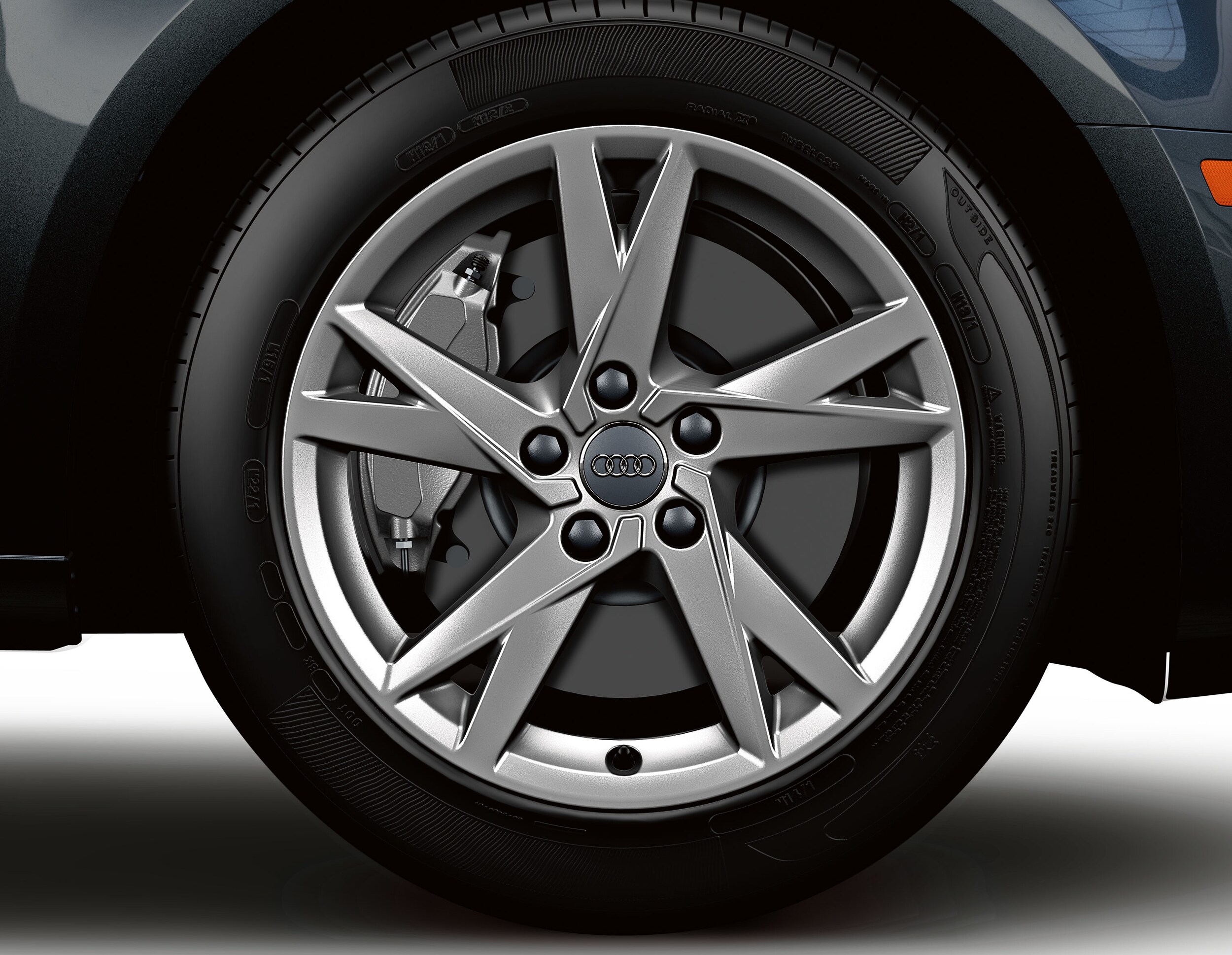 Benefits of Tire Services at Audi Fall River
Professional Installation
Audi-Certified Technicians
Precision Balancing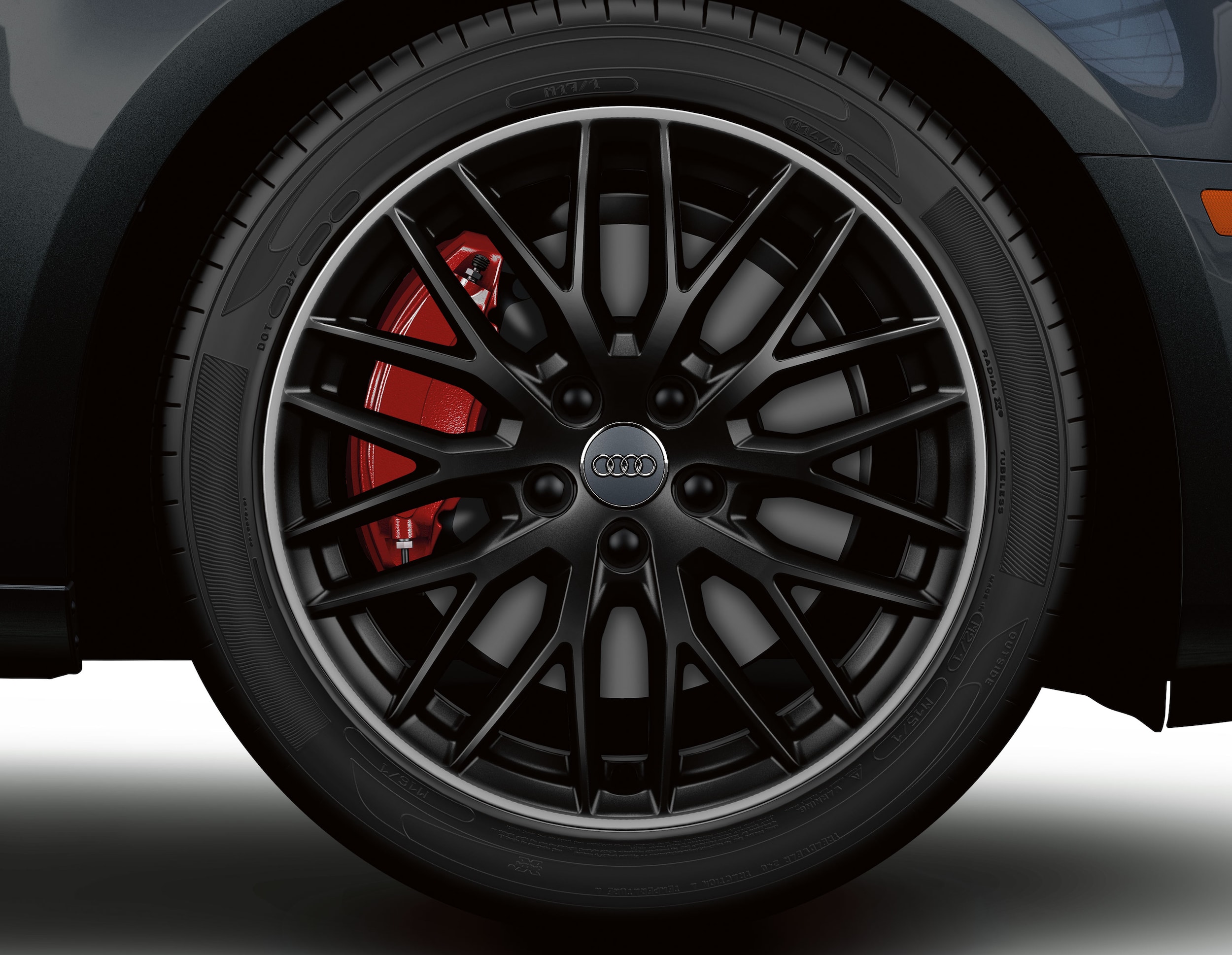 Types of Tires and Brands
Brands: Continental, Dunlop, Good Year, Michelin, Pirelli
Types: All-Season, Performance/Summer, Winter, and more!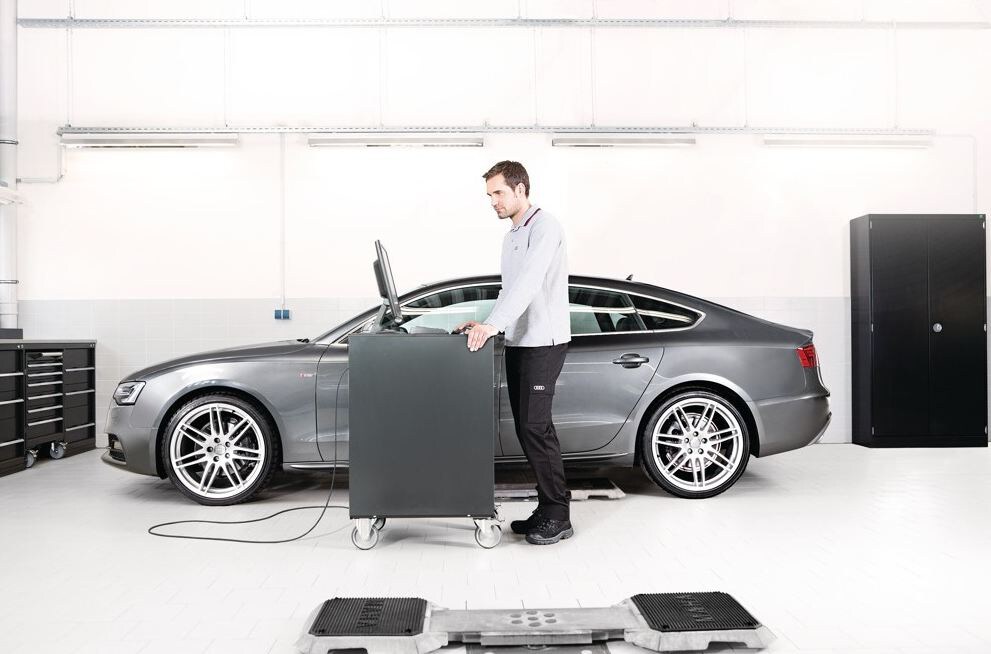 When Life Happens, We Have Your Back
Our Audi Tire Center offers convenience and expert services. Our tires also come with Road Hazard Coverage for 24 months or until there is less than 2/32" of tread depth left, whichever comes first. That's 100 percent coverage for the first and second years.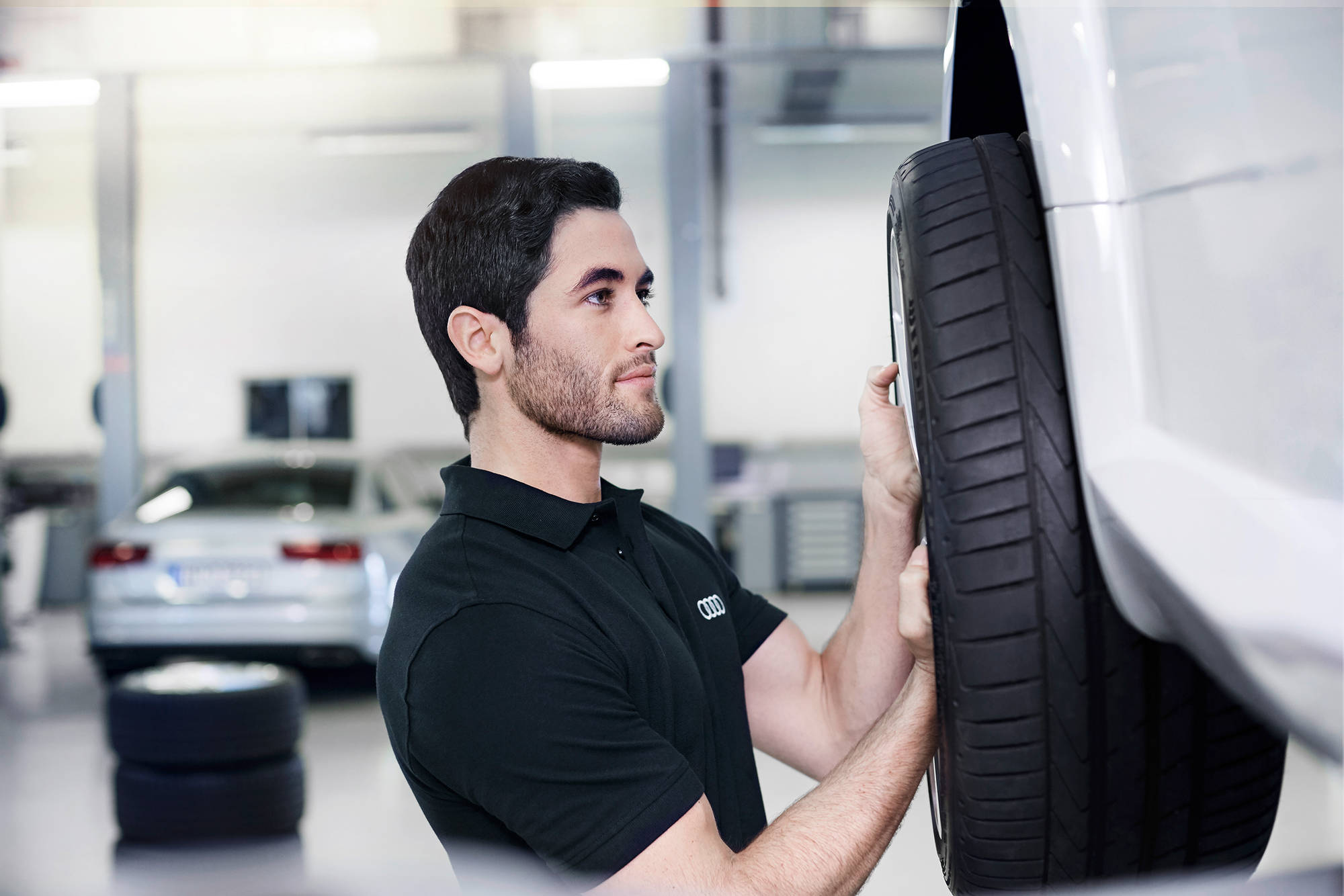 Five Reasons to Buy Tires from Our Audi Tire Center
Audi Engineered Tires: The right tires for your Audi model guaranteed
Competitive Prices: We offer great prices and occasional specials to help you save on your new tires
Expert Installation: Factory-trained technicians use specially Audi-calibrated tools and equipment for factory results
Major Brands Available: Choose from the top trusted brands in the industry
Road Hazard Coverage: 100-percent coverage in case something happens to your tires during the coverage period
Trust the Audi Tire Experts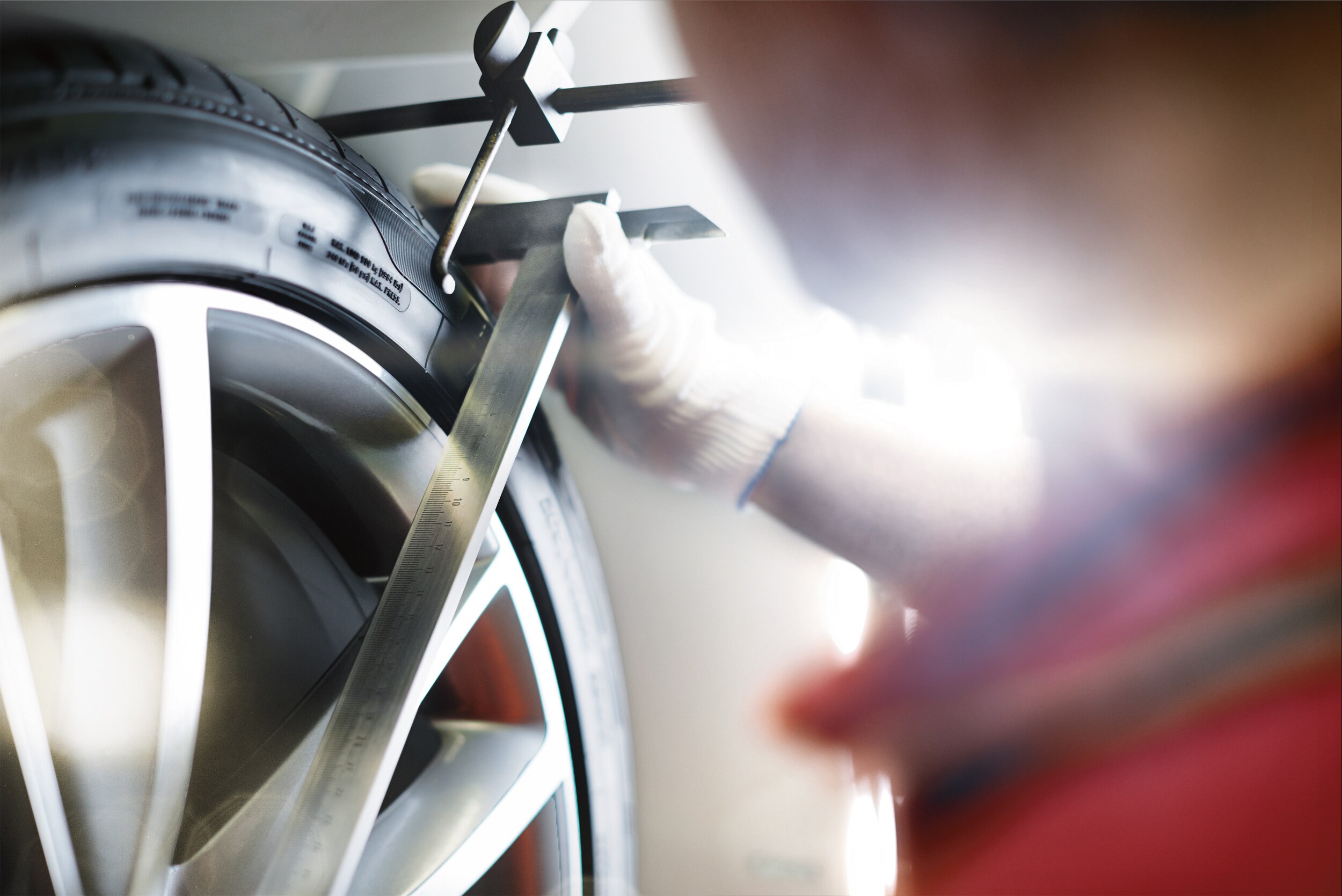 Professional-Grade Tire Services for Your Audi
Many brands and types of tires can technically fit your Audi, but our experts in the Tire Center know the best ones to maximize the operation of your vehicle. Our advisors and factory-trained technicians can help guide you through the selection so you can choose the best tires that will optimize your driving experience and complement the fine-tuned performance of your Audi vehicle.
The Effect of Worn Tires On Your Audi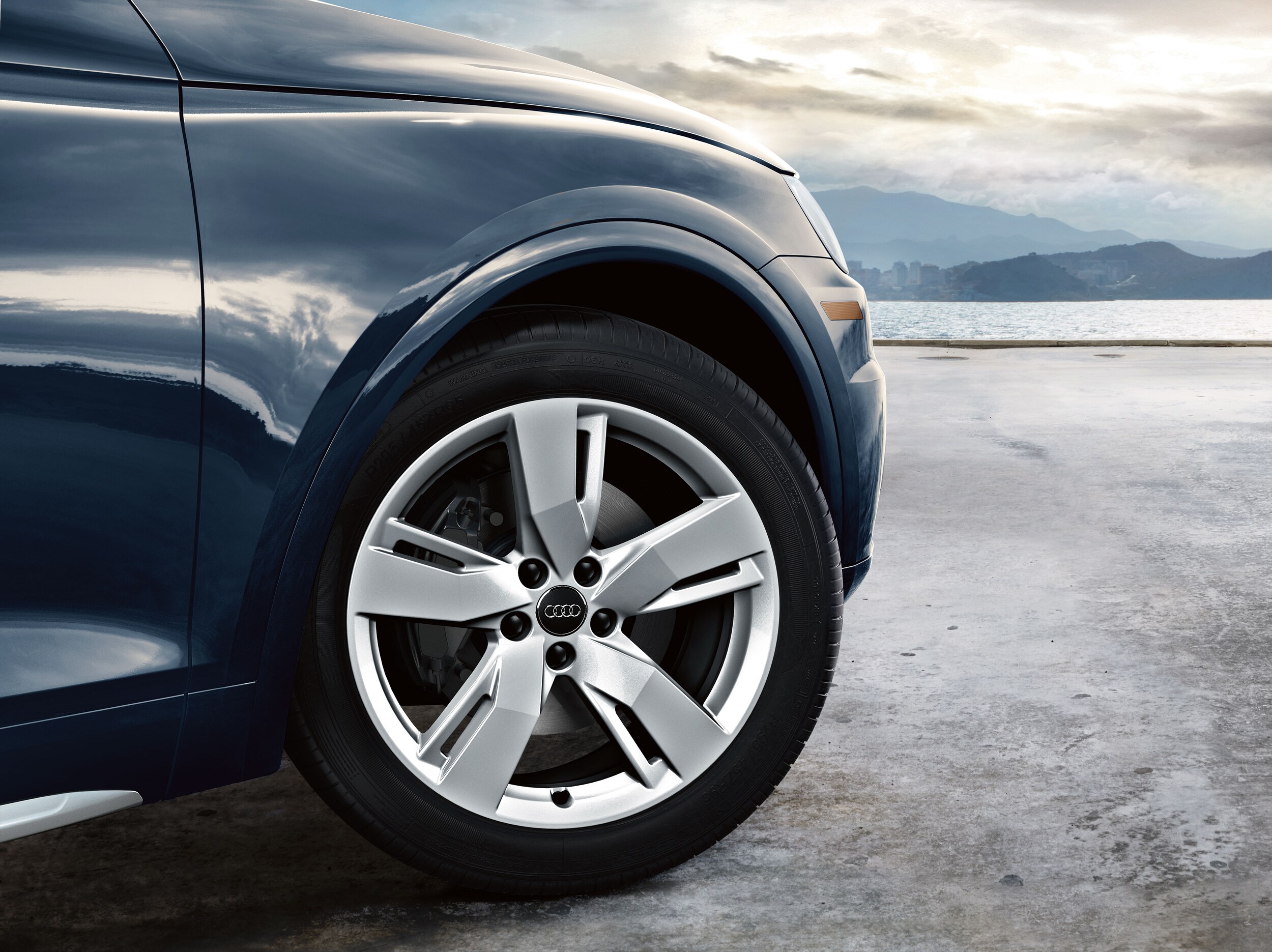 When Will You Stop?
Tires are a critical vehicle component that needs regular maintenance. It's important to stay keyed into the condition of your tires every time you get behind the wheel to ensure your safety and proper operation of your Audi vehicle. Doing a quick visual inspection before driving your vehicle is a great way to keep tabs on your tires and enables you to address any issues immediately.
Wear and tear happens on your tires anytime they are in contact with the road, so it's important to understand when they need to be replaced. Worn tires impact your ability to stop and affect your ride quality and fuel efficiency. Worn tires decrease your stopping power dramatically, and studies have shown that it can take up to ten additional tire lengths to stop on worn tires.
To avoid low tread depth or excessive wear and tear, our Tire Center experts can inspect tire to ensure proper tread depth and inflation.
Schedule Tire Services for Your Audi in Fall River, MA
Contact our Audi Tire Center to schedule tire services in Fall River. You can also use our convenient online scheduling services to easily work around your busy schedule.
How can we help?
* Indicates a required field