Synthetic Oil Replacement in Fall River
Synthetic Oil Replacement Near Me
Regular synthetic oil changes are critical in maintaining the health and performance of your Audi vehicle. Engine oil keeps your engine and parts cool, lubricated, and running smoothly to meet your Audi vehicle's impeccable performance standards.
For professional and reliable vehicle services tailored to your Audi model's specifications, schedule your synthetic motor oil replacement at Audi Fall River. Our Audi-trained technicians are highly skilled and knowledgeable, so you can feel confident that your vehicle is in good hands.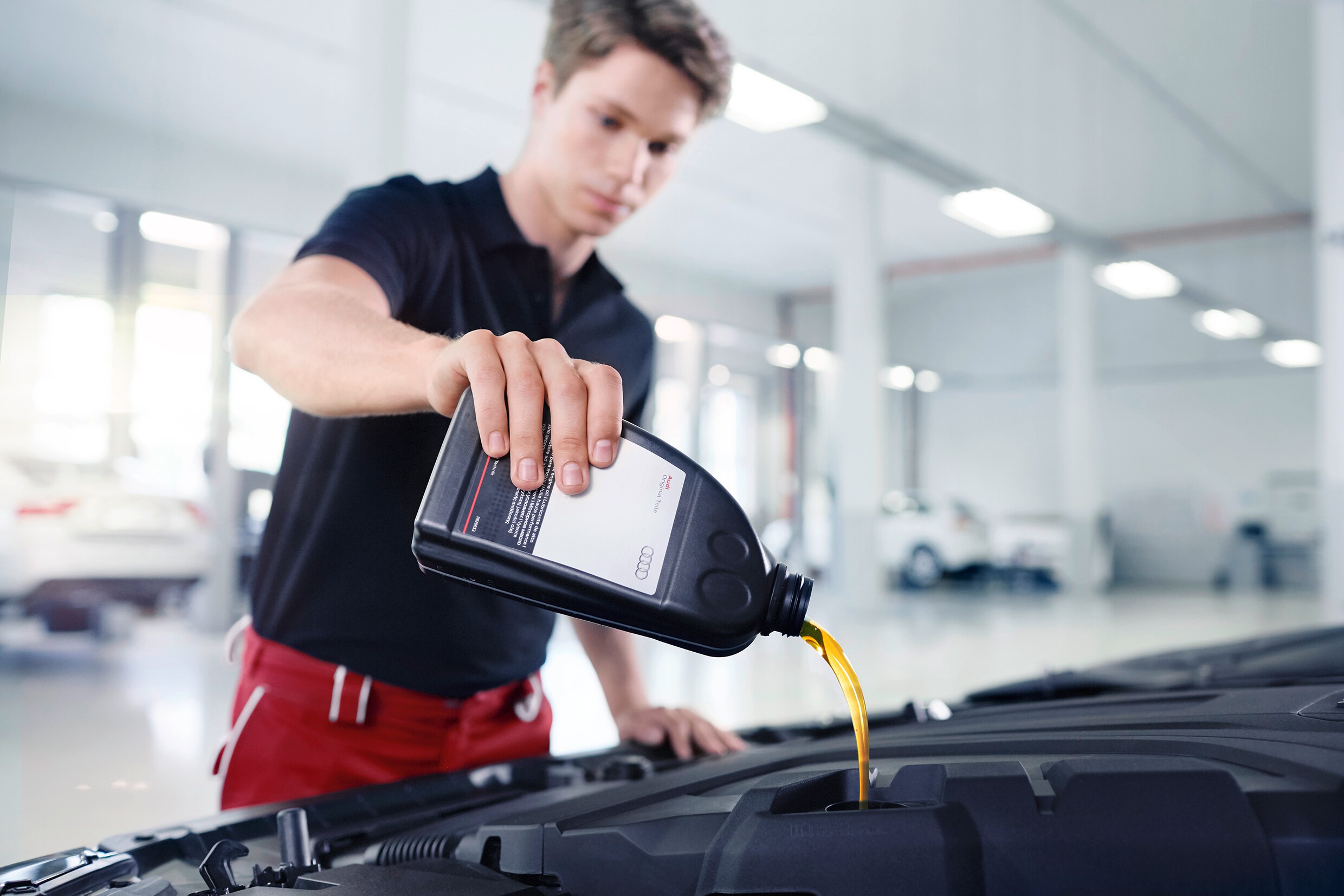 When to Schedule a Synthetic Oil Replacement for My Audi
Audi luxury vehicles are built to the highest standards. While some vehicles need an oil change every 5,000 miles, the superior quality of our luxury brand and specially formulated synthetic oils allows your Audi to go with synthetic oil change maintenance intervals every 10,000 miles or once a year, whichever comes first.
While 10,000 miles is the recommended interval, your driving habits and weather conditions can impact the longevity of the synthetic oil. There are warning signs you can be aware of to let you know if you need an oil change more frequently or outside of the recommended maintenance intervals.
Excess Vehicle Exhaust
Lound Engine Knocking or Other Unusual Noises
Check Engine Light is On
Shaking While Idling
Ticking Sounds when Starting
Oil leaks are another indicator that you need synthetic oil services, so if you notice oil slick or spots on your driveway, be sure to schedule services. An oil leak could indicate a larger problem, like a degraded engine gasket or a crack in the oil pan, which will require more extensive services. Schedule services immediately to address any issues before they cause even more costly damage.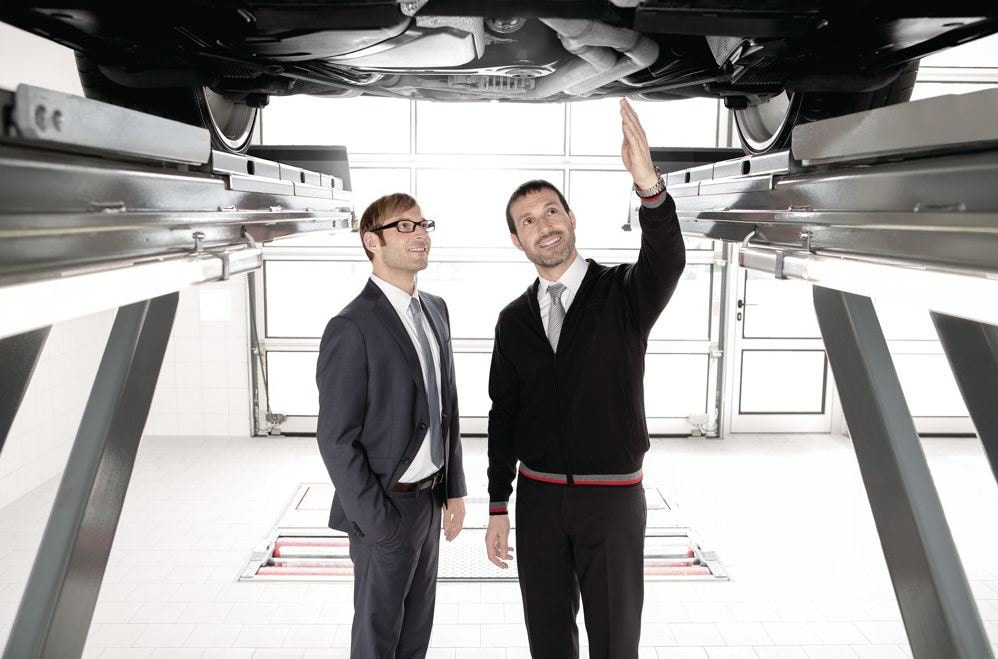 Synthetic Motor Oil Replacement at Audi Fall River Service Center
When it's time for an oil change, you can head over to our Service Center with or without an appointment. We recommend scheduling an appointment for routine maintenance, but feel free to stop by if you notice any of the signs above, and we can complete synthetic oil changes in around 60 minutes or less. Our technicians use synthetic oil because it is specially formulated for your Audi vehicle and is a superior fluid to protect and optimize engine components.
When you have synthetic oil services as part of your Service A or Service B appointments, our technicians will also complete multi-point inspections at the same time to keep tabs on your Audi vehicle's most important components and let you know the status. We look over some of the following important features:
Fluid Levels: We will top off all necessary fluids
Tire Inflation: We will ensure optimum pressure levels for your specific tires
Brake System: We will look over the brake pads and rotors to determine the remaining life
Cabin Air Filter: We will check your cabin air filter to ensure dust and particles are remaining at safe levels during your drive
Before scheduling your appointments, check our current list of service and parts specials to see if you can save on some of your most common vehicle services. You can take advantage of limited-time specials to make your visits more comfortable and cost-effective.
Schedule a Synthetic Oil Replacement Today
Now that you know where and when to get your Audi synthetic oil replacements in Fall River, MA, you'll have more confidence and awareness next time you reach your next maintenance service mileage marker. Synthetic oil changes are crucial to your vehicle's health and performance, so trust the experts at your local Audi dealership in Massachusetts.
Schedule a Service Appointment at Audi Fall River today!
How can we help?
* Indicates a required field